Nice to meet you! We will introduce everyone briefly and hope to see you soon and get to know you better.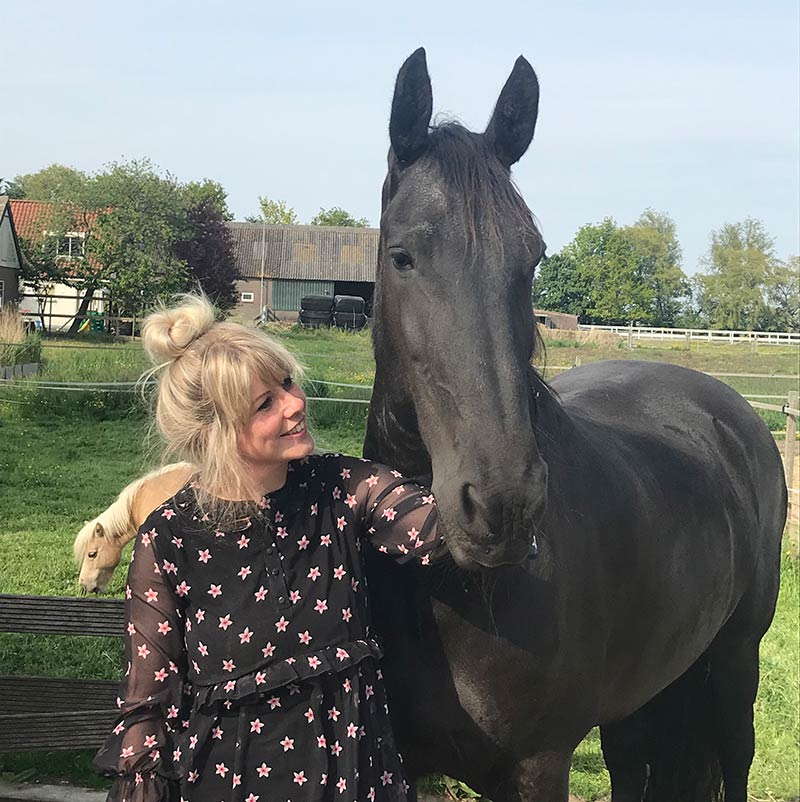 Annelies
My name is Annelies, 40 years old and animal lover. The one who is responsible for living at this wonderful location in this composition. And the one who sometimes has to be slowed down, otherwise the family will grow bigger and bigger.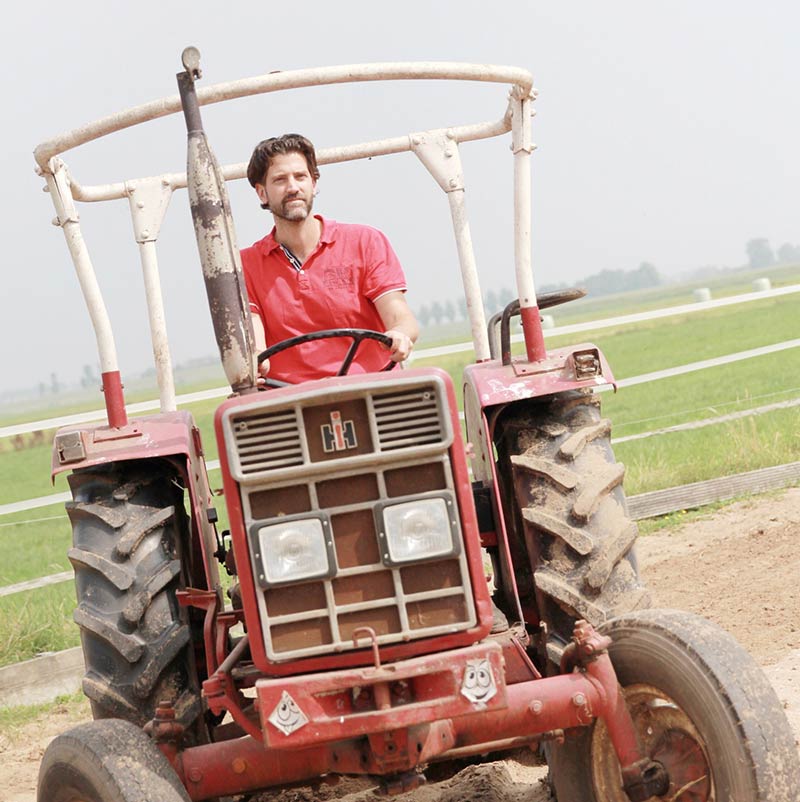 Bram
I am Bram, 42 years old. I grew up as the son of a farmer. That's why you will not find me only with the animals, but also driving around with my tractor or searching for weeds in the meadow. After a busy day at work I am instantly relaxed when surrounded by the animals or when walking through the meadows. I hope I can share that feeling with our guests.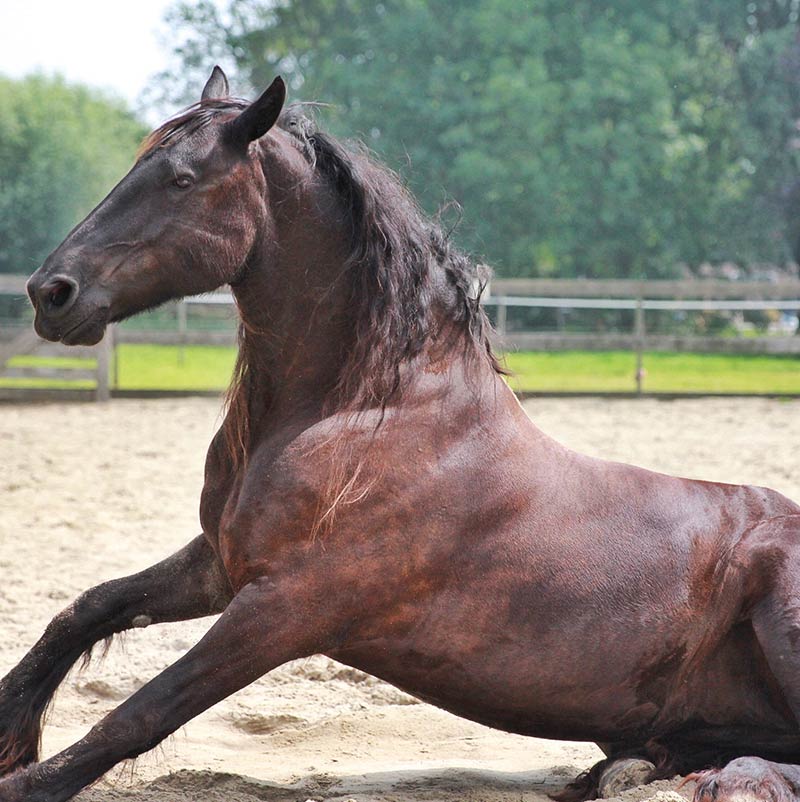 Baeyke
A beautiful baroque 13 year old Frisian Horse. Relaxed, balanced, reliable and most of all a real sweetheart. Annelies' horse but Bram also rides her regurlarly. Baeyke is the alfa mare and protects her herd when needed.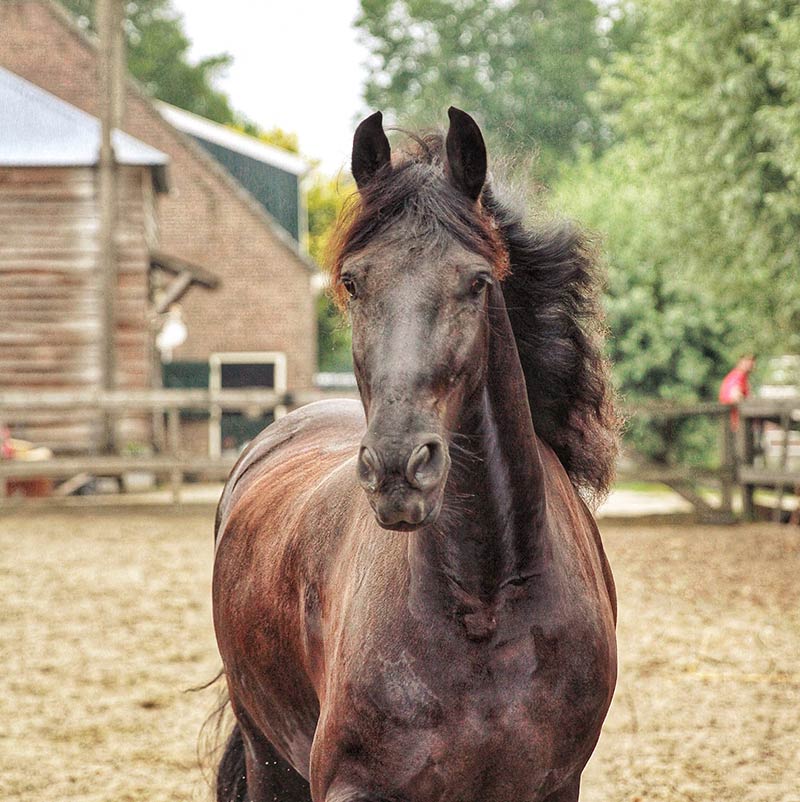 Wike
Only 6 years of age but what a beauty of a Frisian Horse. Needs to learn heeps accept for cuddling, because she is the cuddling-champion. Baeyke is her best friend, but silly things she does best with Bella. Wike is Brams' horse but is equally fond of Annelies.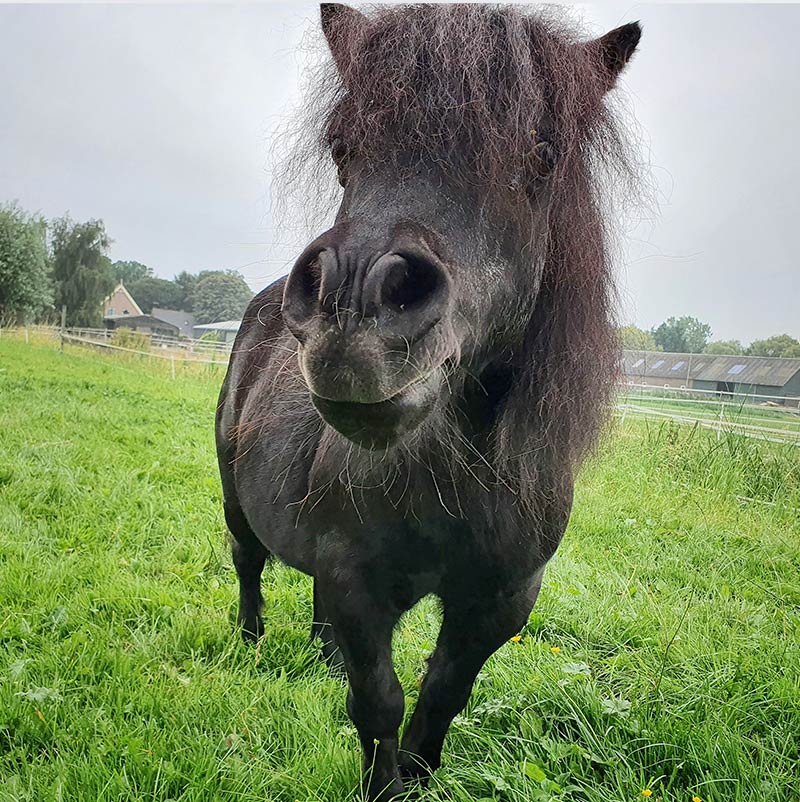 Flame
She is 24 years young and lives longer on the farm than Bram and Annelies. Really small but with a big heart. Flame sometimes seems a bit shy but together with her mate Bella she gets in all sorts of mischief.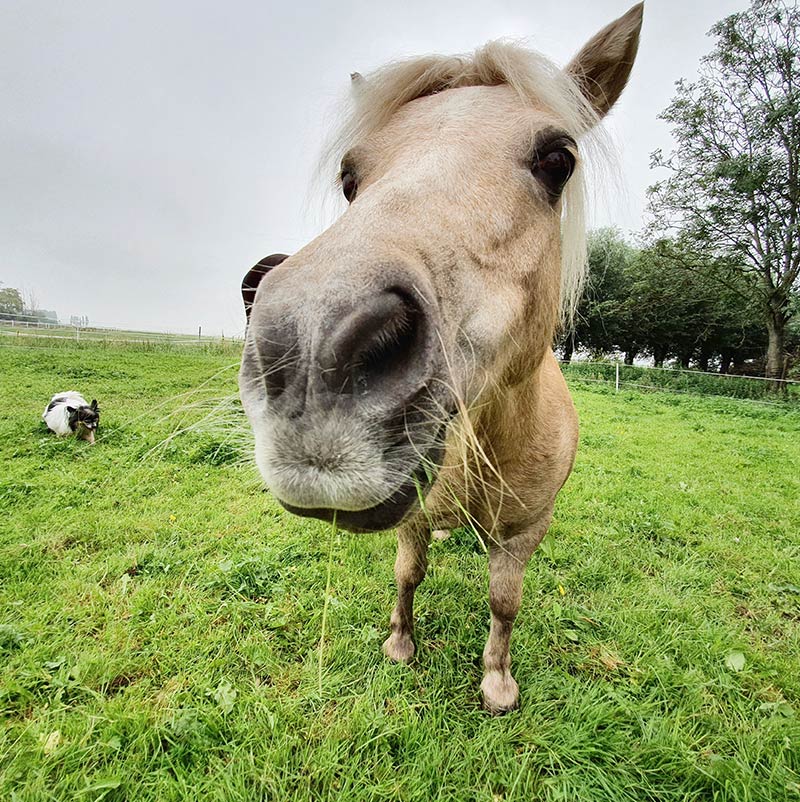 Bella
Our blonde beauty who is 18 years old and "partner in crime" of Flame. In just one glance you will see Bella loves eating, but cute and naughty she will always be. Cuddling with Flame and being crazy with Wike are her favourite things to do, but we see her snoozing in the paddock regularly.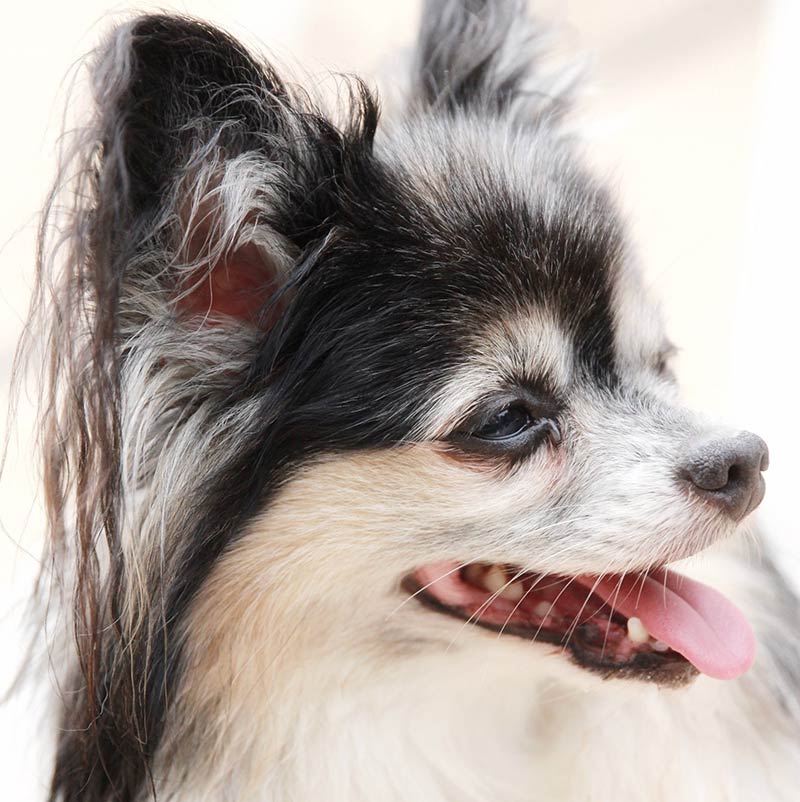 Jay
Not a typical farm dog but really in place here. Had a false start in life but after a short period in a shelter he is as happy as a dog can be. He is 11 years old and has a weak back, but loves grazing next to the horses. Jay is by far the most enthusiastic host you will ever meet.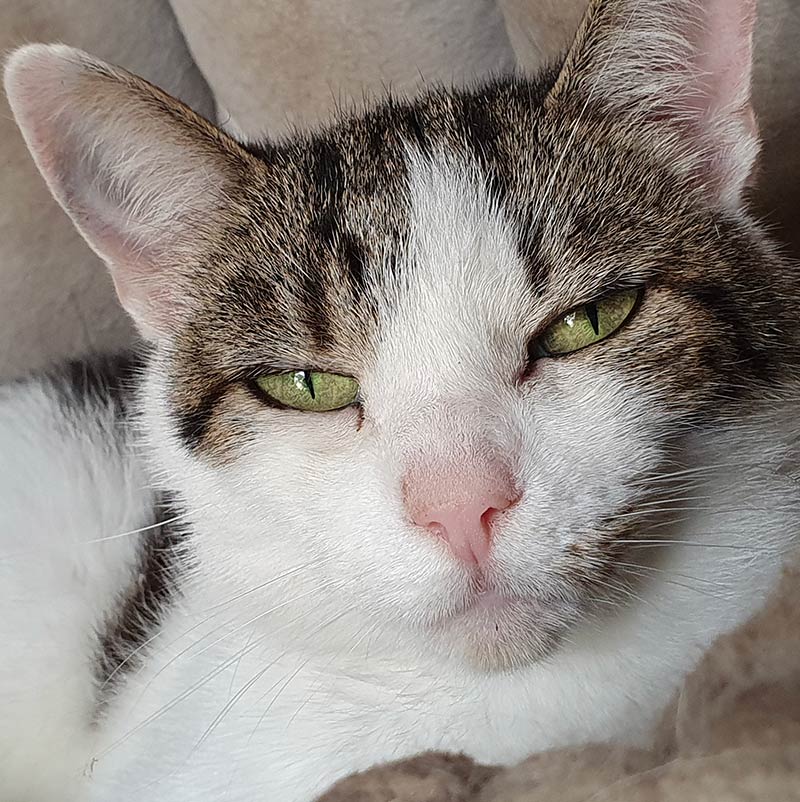 Koe
This diva is a former stray but you can not see that by looking at her. She lives in a dorm because she can use our garden shed for her own. Koe works hard to "chip in" on the farm but takes time to get her beauty sleep several times throughout the day.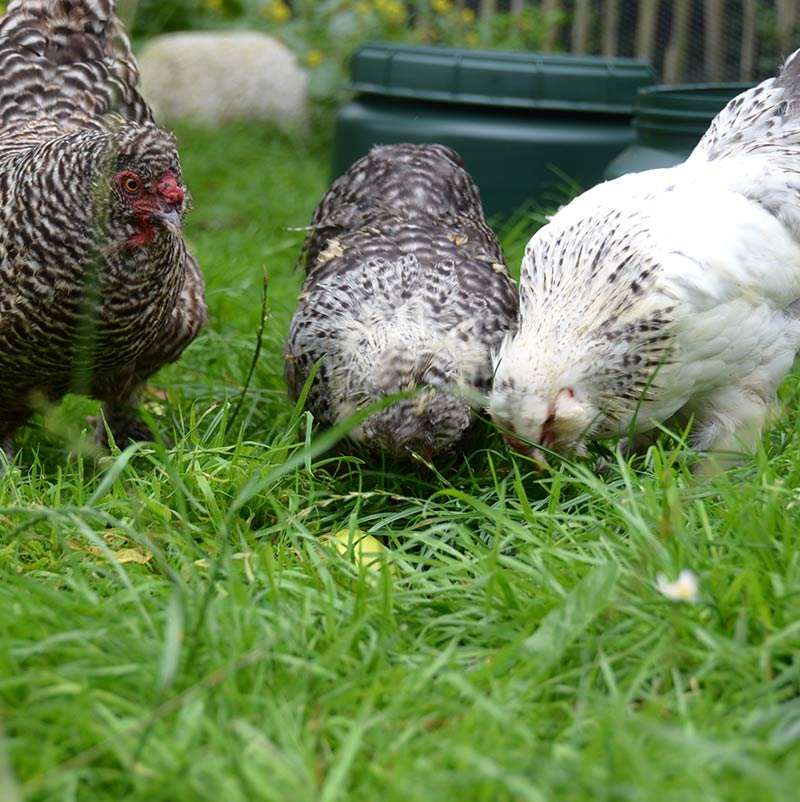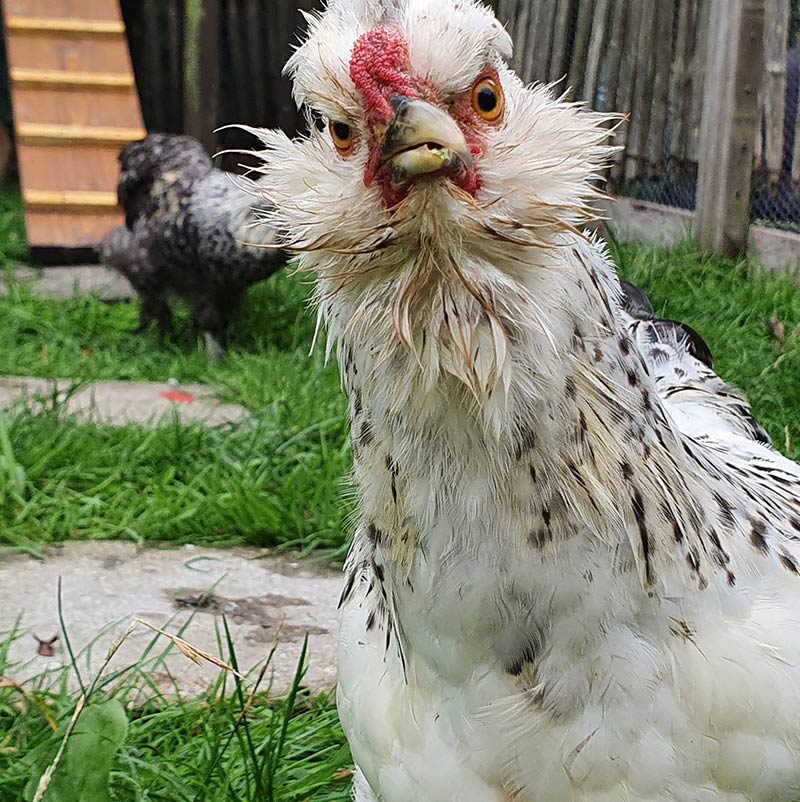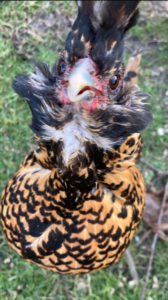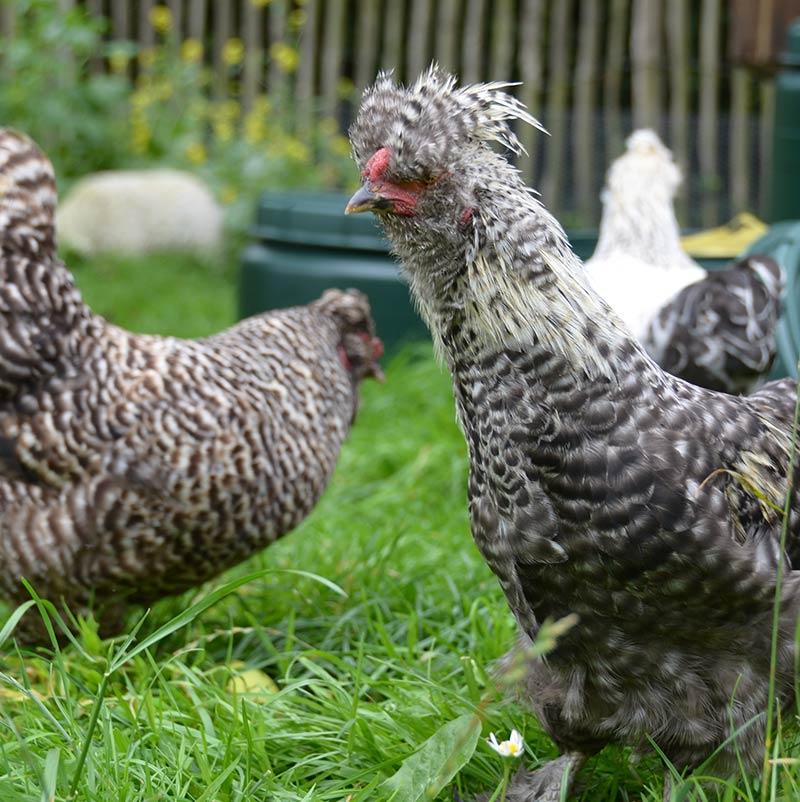 The chicks
This cheerful bunch is up all day. In season, the oldest, Lion, lays delicious eggs which will be served at breakfast. The cheeky twins Twix and Bounty and sisters Bros and Raider support her in producing eggs as well. Milkyway has a crooked beak, which not withholds him from eating yummy things and is defending his ladies in front of the pack. Snickers loves showing off his beautiful feathers. Mars, Kitkat, Nuts, Balisto en Toblerone rummage around the whole day. These ladies and gentlemen really enjoy the breakfast leftovers.